SSD logo Gold metal keychain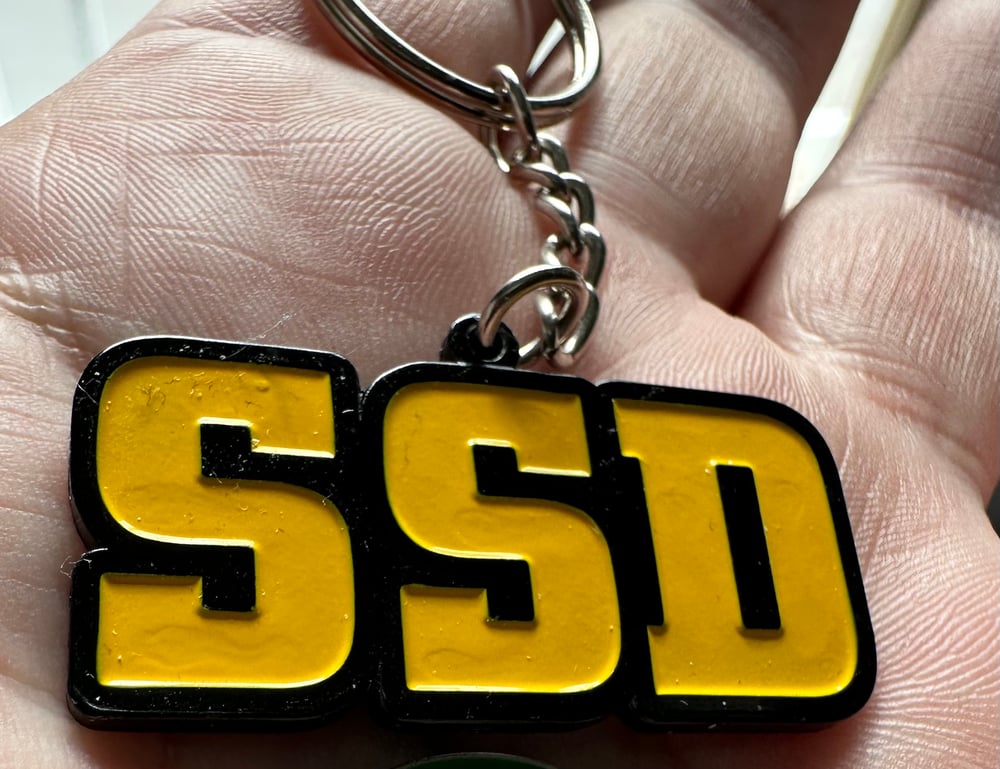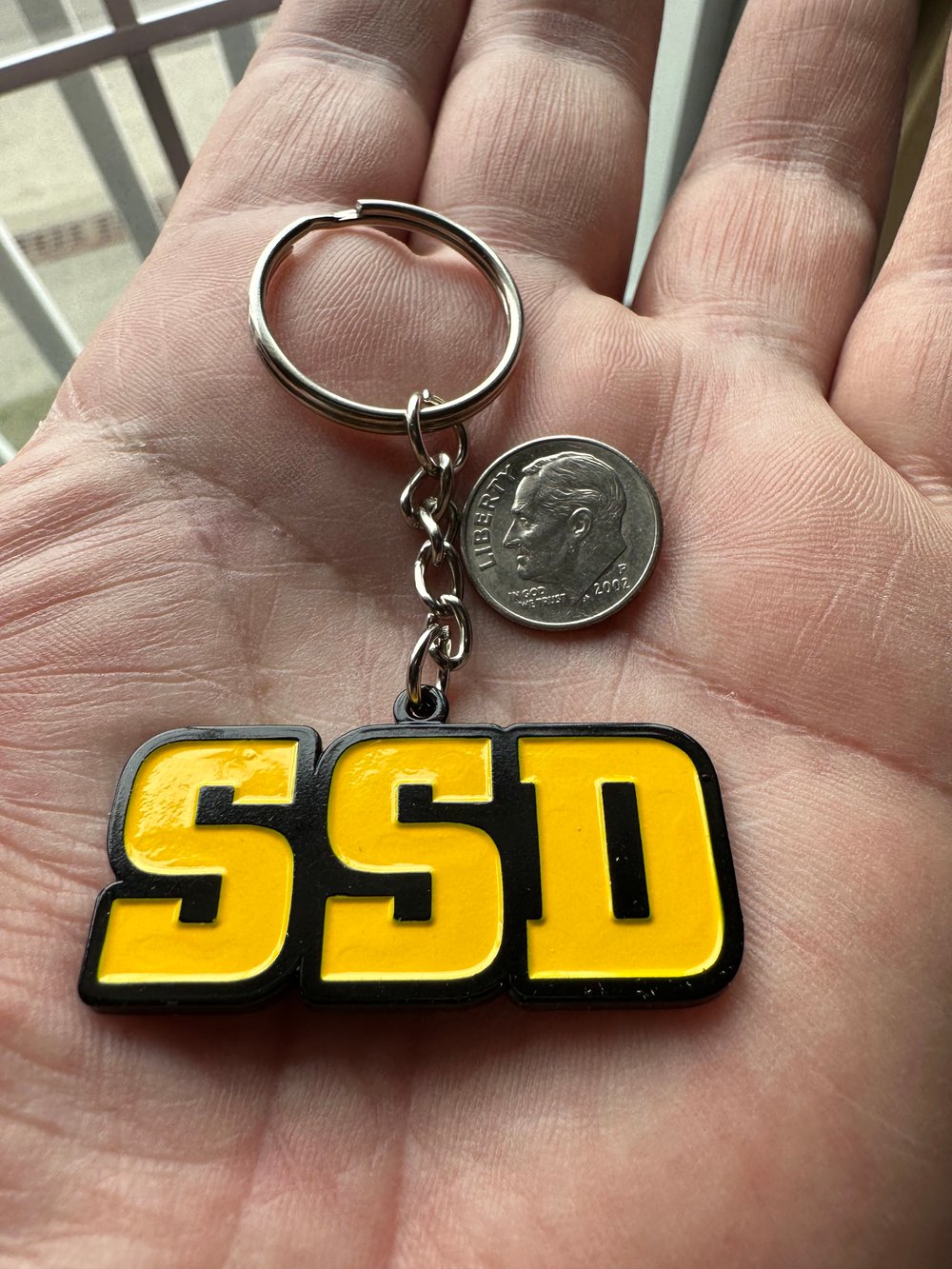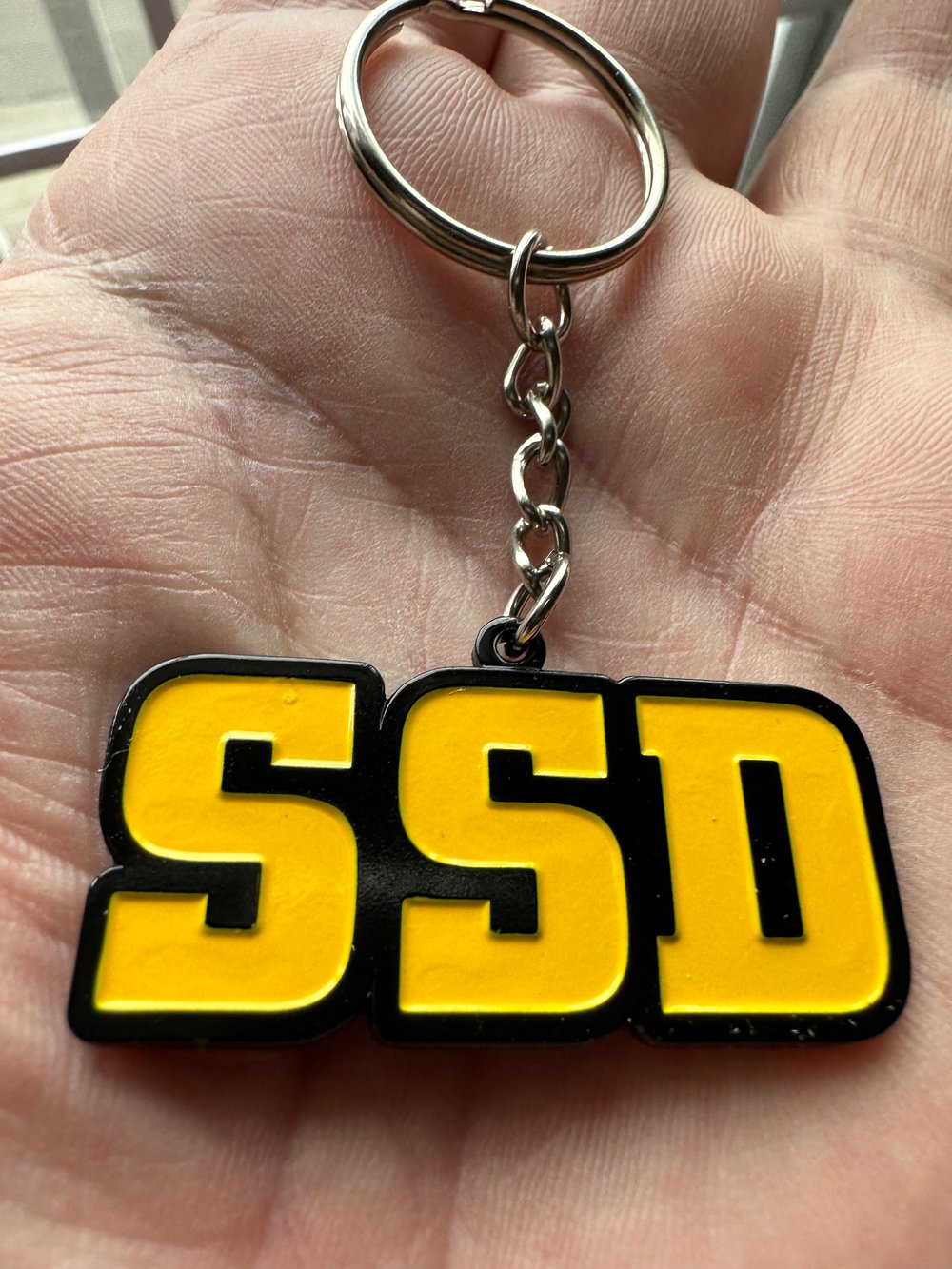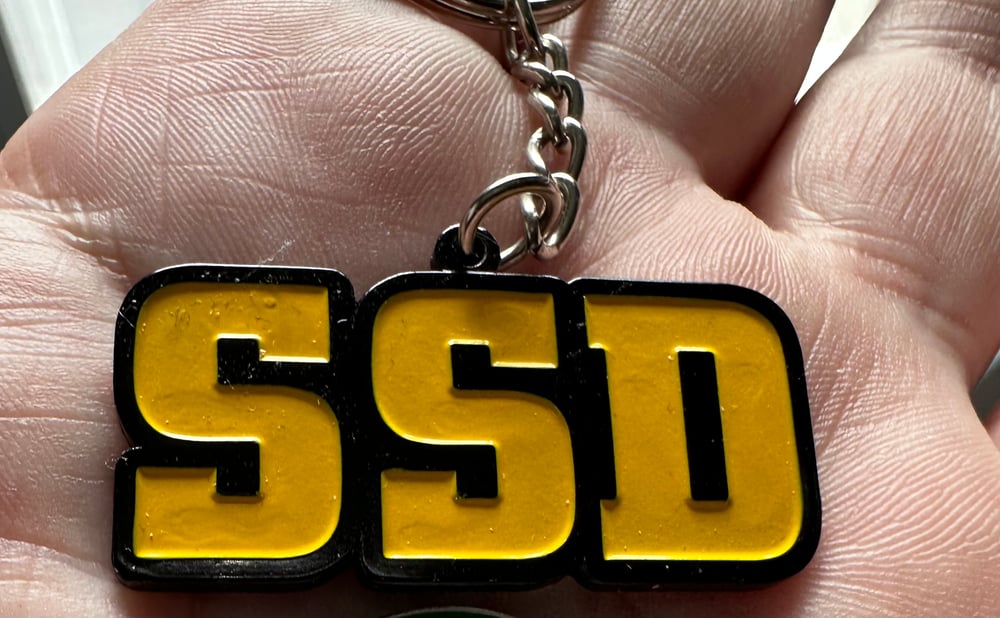 SSD Gold OG logo soft metal
Keychain with enamel paint. This design is available in very limited quantities. The enamel logo is approximately 1.75 inches wide. The keychain features a split ring with 1.6 inch long drop chain. This is a design by Al Barile.